Your Local Madison Dental Office
All our professionals at Lisa Young, DDS maintain the highest levels of accreditation and pursue ongoing education to stay abreast of the latest trends in dentistry.
Dr. Lisa Young

Dr. Young graduated with Honors from the University of Minnesota Dental School in 1998. During her final year of dental school, she was awarded the Pierre Fauchard Award and was the first woman on the Board of the Minnesota Dental Association. After graduating, she practiced general dentistry in the Twin Cities for 5 years before returning to Madison. She began working in Dr. Robert Titus' practice in 2002, bought the practice in 2005, and moved it to its current location in December of 2009.

Dr. Young has completed all of the core curriculums plus two advanced courses at The Pankey Institute For Advanced Dental Education in Key Biscayne, Florida. Here she studied comprehensive diagnosis and treatment, bite and jaw pain disorders (TMD), occlusion and occlusal splints, and advance education in multiple aspects of dentistry. Dr. Young is involved in the Seattle Study Club of Madison and meets twice a year with a Pankey sponsored study club in Mequon, WI.
Dr. Young and her husband, Jack, have four children. She enjoys gardening, exercising, coaching her girls' volleyball teams, playing the piano, hanging out at the High Point Pool when she's free and watching her kids sporting events.
PROFESSIONAL MEMBERSHIPS
American Dental Association
Wisconsin Dental Association
Greater Dane Dental Society
Seattle Study Club of Madison
Spear Study Club of Madison
The Pankey Institute
The Business Forum
Dr. Christina Streff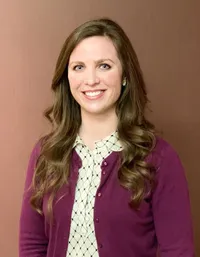 Dr. Streff is a Marquette University alumna, graduating Summa Cum Laude in both her undergraduate and dental school studies. She grew up just outside of Madison and developed an interest in dentistry at a young age growing up next door to her grandparents. Her grandfather was a dentist and inspired many of her family members to enter the dental field. After graduating from Marquette in 2013, she practiced in Minnesota for several years while her husband worked at Mayo Clinic in Oral Surgery.

Dr. Streff loved the relationships she made there but is happy to be back helping smiles in her home state of Wisconsin. She started practicing in Madison in 2018 a few weeks after having their first son. She enjoys making relationships with her patients and treating all generations of families from grandchildren to grandparents.

She loves learning and advancing her knowledge through continuing education courses and seminars. She has been a member of several study groups over her career including the Spear Study Club and the Seattle Study Club of Madison.

Outside the office, she loves to be active — watching and participating in sports. She has always been involved with running, both competitively and to keep healthy. During dental school she qualified for the Boston Marathon. She has been learning to golf and is loving it! Outside of the office she loves spending time with her husband and their 2 young boys, as well as with their large extended family.

PROFESSIONAL MEMBERSHIPS
American Dental Association
Wisconsin Dental Association
Greater Dane Dental Society
Seattle Study Club of Madison
Spear Study Club of Madison
Academy of General Dentistry
Stacy - Practice Coordinator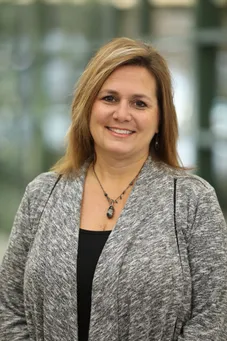 Stacy is the Practice Coordinator for Dr. Young. She has been a specialist in the dental field for more than 10 years. She is thankful to be working in an office where she can do things she enjoys while directly working with people. Stacy graduated with a marketing degree from the University of Minnesota-Duluth. Previous to her dental career, she was a Marketing Coordinator for a law firm and also the UMD Stores at the University of Minnesota-Duluth. She managed and taught at a local scrapbooking store in Duluth, MN. Stacy and her family, which includes her husband and three children, moved to Madison in 2011 and have been very happy living here! They added two family members, dogs Tobie and Olive. Stacy enjoys scrapbooking, reading and spending time with her family and friends.
Kristen - Hygienist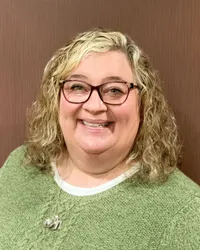 Kristen began her dental career as a Dental Hygiene Assistant and Patient Coordinator while attending UW-Oshkosh. Kristen decided a career in advertising was not meant for her and transferred to MATC to pursue a degree in Dental Hygiene. Following graduation from MATC in 1991, she worked in Fond du Lac for 3 years. After a move back to her home town of Poynette, she joined our office in 1994. She is currently our office's OSHA Safety Officer.

Kristen was born in Poynette and lives there with her husband, Grant and beagle, Daisy. She enjoys traveling, camping, Words with Friends, cooking and playing cards with friends.
Kelly - Hygienist
Soni - Dental Assistant
Soni has been assisting in the dental field for 14+ years. Patient care, compassion, technology are all aspects that she believes are paramount in a dental practice. Soni shares, "I am proud to say I have found the perfect practice that has the same passion for care as I do. Quality and professional expertise of the staff will be apparent to you by the end of your first visit with us."
In her free time, Soni loves spending time with her husband and two daughters. You may also find her running, boating, water-skiing, traveling and crafting stained glass art.
Kaitlyn - Dental Assistant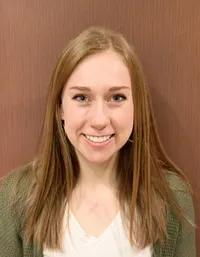 Kaitlyn started her dental career at MATC, pursuing a dental hygiene degree. She began working as a Dental Assistant in 2019 and fell in love with the restorative aspect of dental care. Kaitlyn is now currently pursuing her bachelor's degree prior to applying to dental school. She says, "I love working in such a welcoming practice where everyone feels like family."
Kaitlyn likes spending her time out of the office with her two sisters that live in town. She enjoys living downtown Madison where she can paddleboard, catch up with friends, and study at the Memorial Union.