Lisa Young, D.D.S.
This page provides you with practical information about our practice. It includes descriptions of our office location, including a map and directions, hours, appointment scheduling, insurance acceptance and billing policies.
By Appointment Only:
Lisa Young D.D.S.
8025 Excelsior Dr.
Madison, WI 53717
608-836-1771
608-836-1774 fax
Monday:
Tuesday
Wednesday:
Thursday:
8:00 AM - 5:00 PM
8:00 AM - 5:00 PM
8:00 AM - 5:00 PM
8:00 AM - 5:00 PM

Friday, Saturday, Sunday and after-hours emergency treatment available for patients of record.
If you are an existing patient, have a dental emergency and need to call Dr. Young after normal working hours or on weekends, call the office and Dr. Young's home number will be provided on the answering machine.  If unable to reach Dr. Young at home, her home answering machine will provide you with her cell phone.  Please feel free to leave a message and she will return your call as soon as possible.  If Dr. Young is out of town, she will always have another dentist on call for her.

Click here for door to door driving directions
Complete Dental Examination
Your first appointment will be scheduled with Dr. Young. Your initial exam is different than the periodic exams you receive after each hygiene visit.  Dr. Young is interested in getting to know you and listen to any concerns you may have.  Your initial exam is comprehensive in order to gather baseline information about your oral health.  We will review your past and present dental and medical history.  A personalized decision will be made as to which radiographs are appropriate.  She will review these films with you and perform a complete exam which includes:
head and neck exam
palpating the muscles you use for jaw movement
palpating head and neck lymph nodes
evaluating your jaw joint (TMJ)
intra and extra oral cancer screening
examining and recording your gum health and bone support
examine your existing dental restorations and evaluating bite and wear patterns
Baseline information will all be entered into your chart for future reference and any treatment or recommendations will be discussed.  Dr. Young's goal is to educate you so that you take appropriate care of your teeth but if treatment is needed she can work with you to achieve esthetics, function and comfort.  Intraoral photos may be taken if needed.  If your case is more complex Dr. Young may re-appoint you for study models, photos and more time for consultation.  Dr. Young feels that complete dental examinations should be done once every 5 years.
Accepted Insurance Carriers
Our practice accepts most dental insurance programs. We are a Delta Dental Premier and WEA provider. Insurance companies can be challenging to understand and our staff will gather as much information possible to help you understand what type of coverage you have prior to your dental appointment. To help us determine your benefit, have your insurance card handy when you call to schedule. Please bring your card to your first appointment.
Insurance and Billing
Once treatment has started, we will file your insurance claim as a courtesy to you.  It is important for you to understand that your dental insurance is a contract between you, your employer and the insurance company. If you have concerns on the type of coverage, it is best to talk with your employer. Our Financial Coordinator will estimate to the best of our ability the rate of reimbursement.  You will be responsible for all amounts not covered by the insurance carrier.  All estimated co-pays and deductibles are due at the time services are rendered.

Payment Options
It is our mission to provide you with affordable, high-quality dental care that fits your budget. We can work with you on payment options that include: cash, check, MasterCard and Visa. Care Credit is an interest-free or low-interest payment option that may be applied for.

Facilities and Equipment
Digital X-rays
Laser Caries Detection
Ergo-soothe Massage Chairs
LED Overhead lights
State-of-the-art sterilization
Private Consultation Room
Intra Oral Camera
Dr. Young has worked in multiple dental offices in the Twin cities and Wisconsin before building her own office in Madison.  Our reception area has comfortable seating and receives natural light from the Atrium.  Our operatories were designed with large windows and relaxing views outside.  Our sterilization and office layout is efficient with every space designed to provide the best care possible.
Main Entrance- Back side of the Building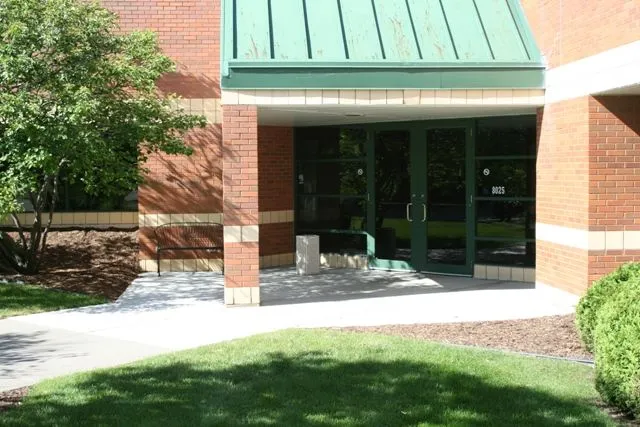 Sterilization
Operatory